Natural Fertilisers for Sustainable Agriculture
Improve soil & crop yields while reducing water use & minimising CO2 emissions
Trisil Group is an Australian owned supplier of high-grade Diatomaceous Earth, sourced from freshwater deposits in Lampang, Thailand.
The range of benefits from Trisil's range are proven to substantially increase agricultural yield from less land with less water, or land that was otherwise non-arable, without causing harm to the environment.
We aim to help revolutionise agriculture by shifting away from chemical products to sustainable practices.
Trisil's goal is to partner with farmers, land owners and government to sustainably and economically improve their land management.
Australian provider of freshwater Diatomaceous Earth to help improve your soil
Scientifically Backed
BENEFITS
Financial
Higher plant yields, reduced water usage and increased nutrient holding capacity. 
Soil Health
An unparalleled ability to hold over 150% of its own weight in water, reducing the severity of drought when proactively applied. 
Crop Quality
The silicon strengthens plant cell walls allowing crops to withstand common weather stressors including high winds, heat and cold.
Disease & Pest Resistance
The strengthened cell wall provides a reinforced barrier that hinders pests from gaining access to the nutrients within.
Environment
All natural and non-toxic, increases the rate of carbon sequestration and improves water management practices.
Animal Health
DE reduce levels of mycotoxins in the animal, leading to higher quality produce.
RANGE
Four forms to suit individual application methods.
Pellets and chips available in either 2-5mm or 4-8mm sizes.
Available in 500g, 2kg, 5kg, 25kg, 600kg or in bulk.
EXCLUSIVE AFRICAN CONTINENT DISTRIBUTORS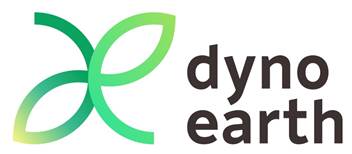 For all African continent wholesale, reseller or direct enquiries contact Dyno Earth.
Ask An Expert
Get In Touch